Wet Cupping Treatments in Nottingham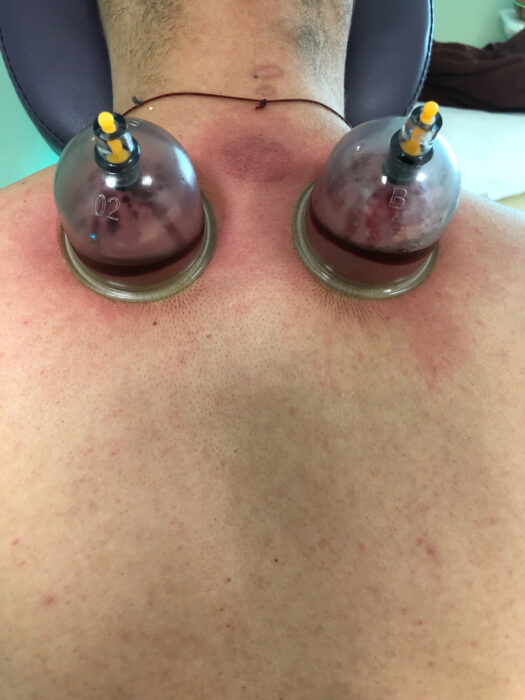 Wet Cupping Therapy and Hijama Nottingham
Hijama (Wet Cupping) is an ancient tradition with various origins from around the world. We offer two main forms of Wet Cupping one is based on TCM theory, and the other is based on Islamic Tradition. We have split this therapy into the gender of the practitioner this way you can choose that which you feel most comfortable with. Based on the embankment with our own car park we are very accessible for Hijama Nottingham sessions.
So just what is Hijama?
Hijama is the practice of cupping with small incisions made to the skin and the vacuum cups pull out the blood and stagnation from the surrounding tissues. This blood is seen as being filled with toxins that the body has held on to.
What is Hijama used to treat?
Traditionally Hijama has been used to treat multiple conditions and illnesses. Wet cupping is often used by many people to aid in the management of many symptoms including muscle pain and discomfort.
Within both traditional Arabic medicine and traditional Chinese medicine Wet Cupping is often used to draw our heat and toxicity from the affected areas.
Is Wet Cupping safe?
We follow a strict infection control policy at the Riverside Natural Health Centre and the clinical space is disinfected between each client and a deeper clean is performed at the end of each day. As there is a risk of cross infection, the cups we used are discarded after each session and all our sharps are single use. Before the treatment occurs, we will use a Clinnel body wipe to disinfect the area and we ask that post treatment you keep the area as clean as possible, refraining from heavy exercise and swimming until, the area has completely healed.
We also wear disposable PPE for each client to keep both therapist and client as safe as possible.
Is Hijama a religious ceremony?
While we are a nonreligious centre of healing, we offer a Hijama to any who require. As this practice is a part of Islam, we will allow a few minutes of prayer or quiet contemplation before the treatment session, for those who feel the need.
We also have Dry cupping available too, if thats what you would prefer. Please click here to go to that page