Reflexology is a gentle and noninvasively practices that stem from ancient cultures in both Egypt and China. Modern reflexology incorporates many aspects of Traditional Chinese Medicine. Using reflection points on the feet, hands, or ears to massage and manipulate specific meridians and their respective organs.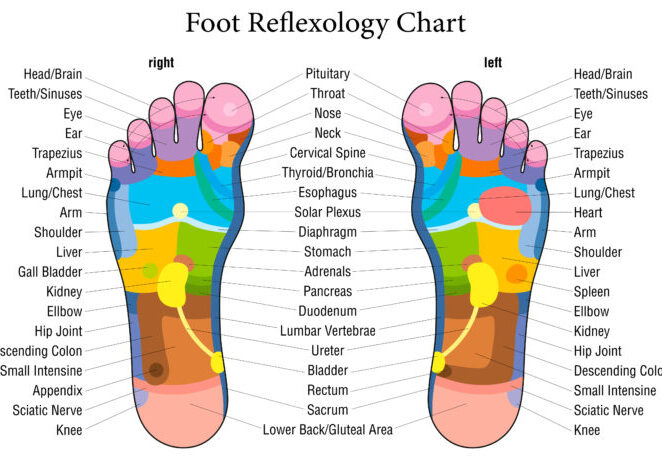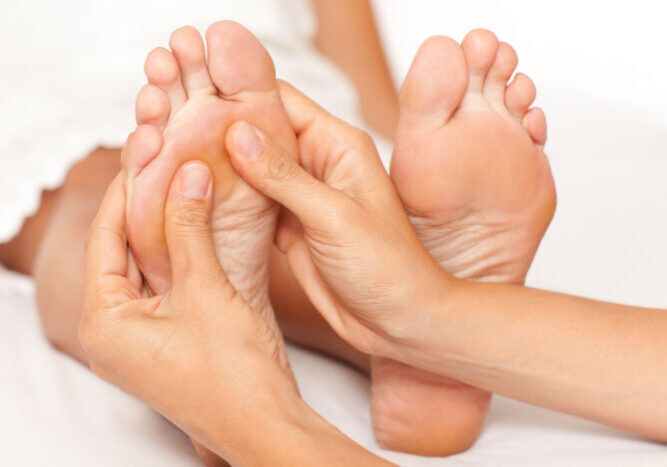 What happens during my treatment?
When you book a Reflexology treatment at the Riverside Natural Health Centre in Nottingham, the reflexologist will begin with a consultation. This helps the reflexologist gauge whether the treatment is suitable for you and enables them to create a personalised reflexology treatment plan. Occasionally your GP's permission may be needed as a precaution before treatments can begin, especially if you have diabetes.
Each reflexology treatment lasts about an hour. It's just your feet that are normally worked on although your hands also replicate areas of your body so they can be worked on instead of your feet if you prefer.
You remain fully clothed, you just need to remove your footwear. Don't worry about the look or smell of your feet Nottingham reflexologists love all types of feet!
What reflexology do you practice?
Our therapists practice a wide range of reflexology treatments. These include:
Foot Reflexology
Hand Reflexology
Ear Reflexology
Both foot and hand reflex involve gentle massage of the areas and manipulation of acupressure points. Whereas, Ear reflexology uses "Ear Seeds" that are small   discrete plasters that are placed upon the ear.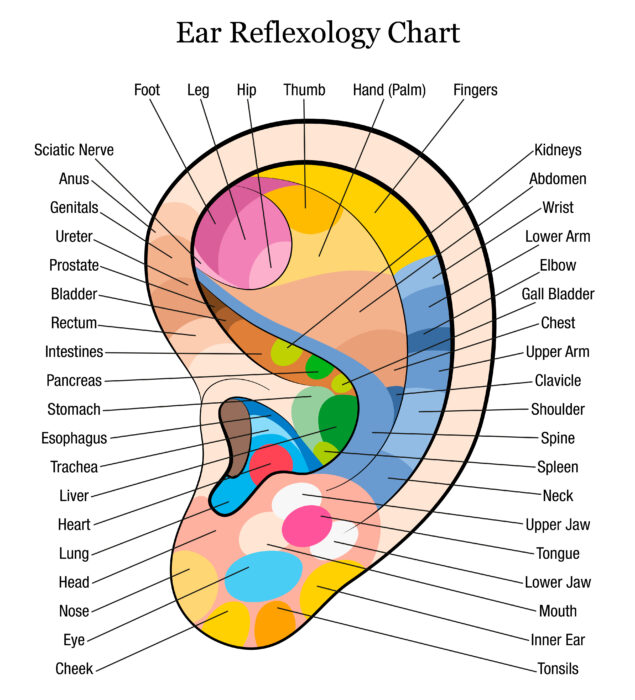 How Many Treatments Will I Require?
There is no set number of treatments for anyone condition as everyone is different. As a guideline, treatments can be from 1 – 6 depending on the problem and how long you've had the problem. You should start to feel the benefits during this time frame.
Reflexology also helps with chronic illness and is an excellent therapy for cancer patients and patients with a terminal illness. It can help them to relax, cope better with the side effects of treatment and get a better night's sleep.
Reflexology at the Riverside includes:- Reflexology Lymph Drainage, Hand Reflexology, Advanced Spinal Reflexology and Reflexology for the Treatment of Pain. The Riverside also provide Reflexology for Infertility in Nottingham.
Our Reflexologists
Sharon takes a very gentle and caring approach to her treatments, leaving your feet . She is a member of the CThA Complementary Therapist Association. She also provides Reflexology for Infertility.
Martin is a little bit firmer with his treatment approach and takes a very intuitive approach to how he works mixing in some traditional western styles with various other approaches too. His aim is to give everyone a relaxing and therapeutic session that is unique
James give a deeper approach to his treatment and bases his approach on the principles of TCM and biomechanics too. His main idea of practice is that when people have illness or injury their posture and centre of balance will change. As peoples feet always stay flat on the floor, when the weight distribution above changes slightly it will have big impacts on the feet causing tension to form in various parts.
Have attended this centre for many years and with many treatments including my reflexology sessions with lovely Sharon have progressed healthy to the age of 80. Thank you.
Sharon looks after my well-being, she's a true professional and offers support, listening and advice. I always look forward to my treatment and it forms a huge part of my healthcare routine