About Illness and Injury Rehabilitation
This service is for anyone that has an injury or a niggle to the muscle. It doesn't have to be an injury that has happened during sports or exercise; however, this is just a common cause and is not most. Our approach is that you are a human with an injury, and we are not just treating that but also how you as a person is impacted and the various other impacts that may have on the injury. As stress, diet, fluid intake, etc. can impact on injury recovery looking into these and giving lifestyle advice around this to give you the maximum help possible.  These sessions may be done through clothing for the exercise but most of it will be done on bare skin. While we provide towels, people often find is useful to bring shorts to change into or other bits if needed.
Our initial consultation session is for 75 minutes this gives us that extra 15 minutes to go into these details to work out the right treatment plan for you, we will go thoroughly into your background, the history of the condition, assessing the range of motion and strength of the area in comparison to other areas and your explanation of loss to it. Before treating we will also palpate the area and any surrounding or comparative areas too to help understand what's happening. One thing to note though is the area you feel pain and the source of the problem are often different.   The majority of the time will then go into a sporting massage and articulation work to help you get the best from it. At the end then we will have another chat to go over what was found in hands on part of the session, with time to give lifestyle advice and exercises to practice between sessions. However, If the consultation reveals exercise would be of higher therapeutic value, then a guided exercise session will be given in place of massage therapy.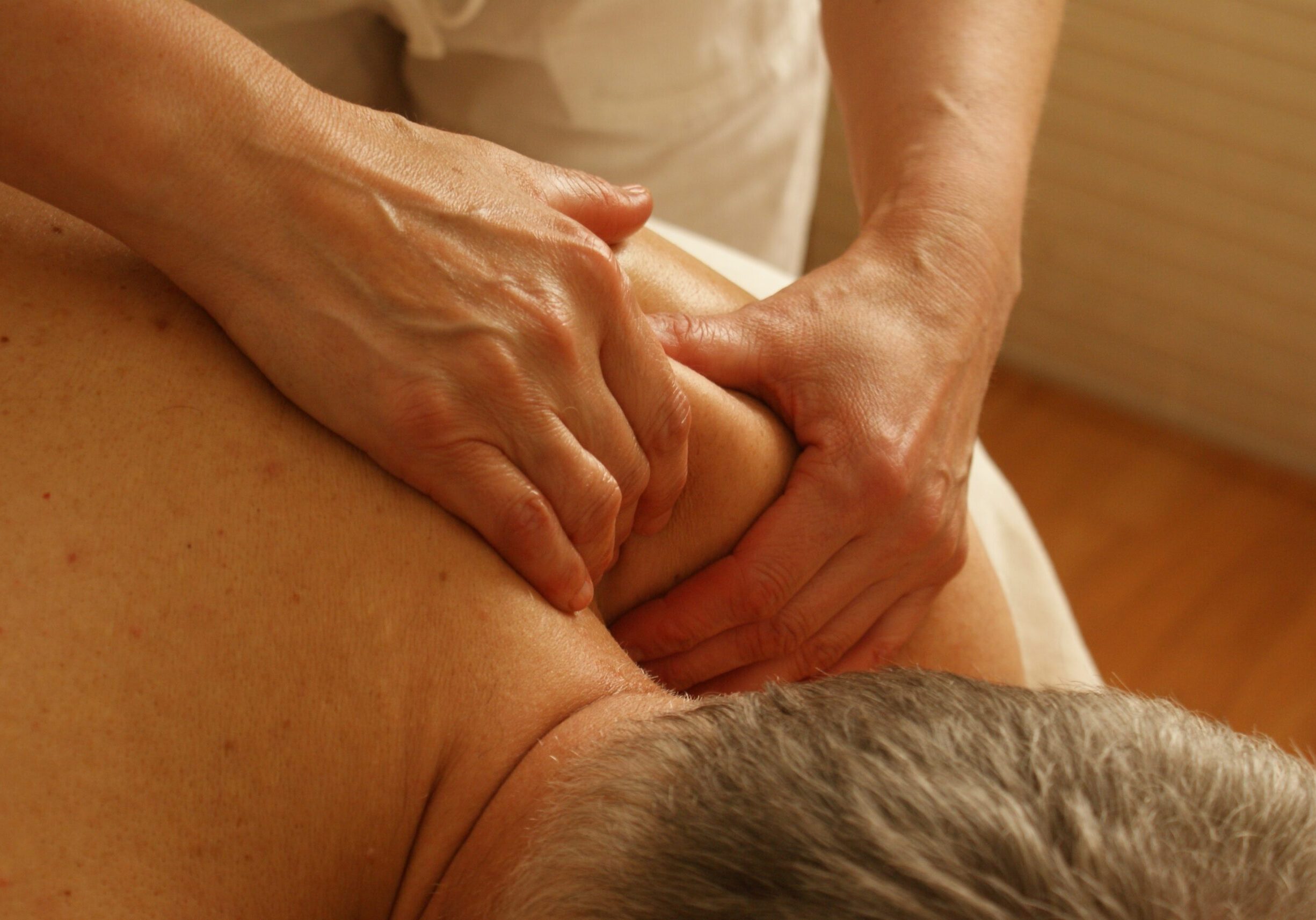 Deep Massage Work or illness and injury rehabilitation
This will include hands on massage of the impacted areas but also the muscles in and around it, using various techniques. This may include manual stretching, articulation, trigger point, myofascial release, and various other techniques. As the body is interlinked, when one muscle is injured, it can often cause other muscles to be sore or painful so it's important these areas are worked too.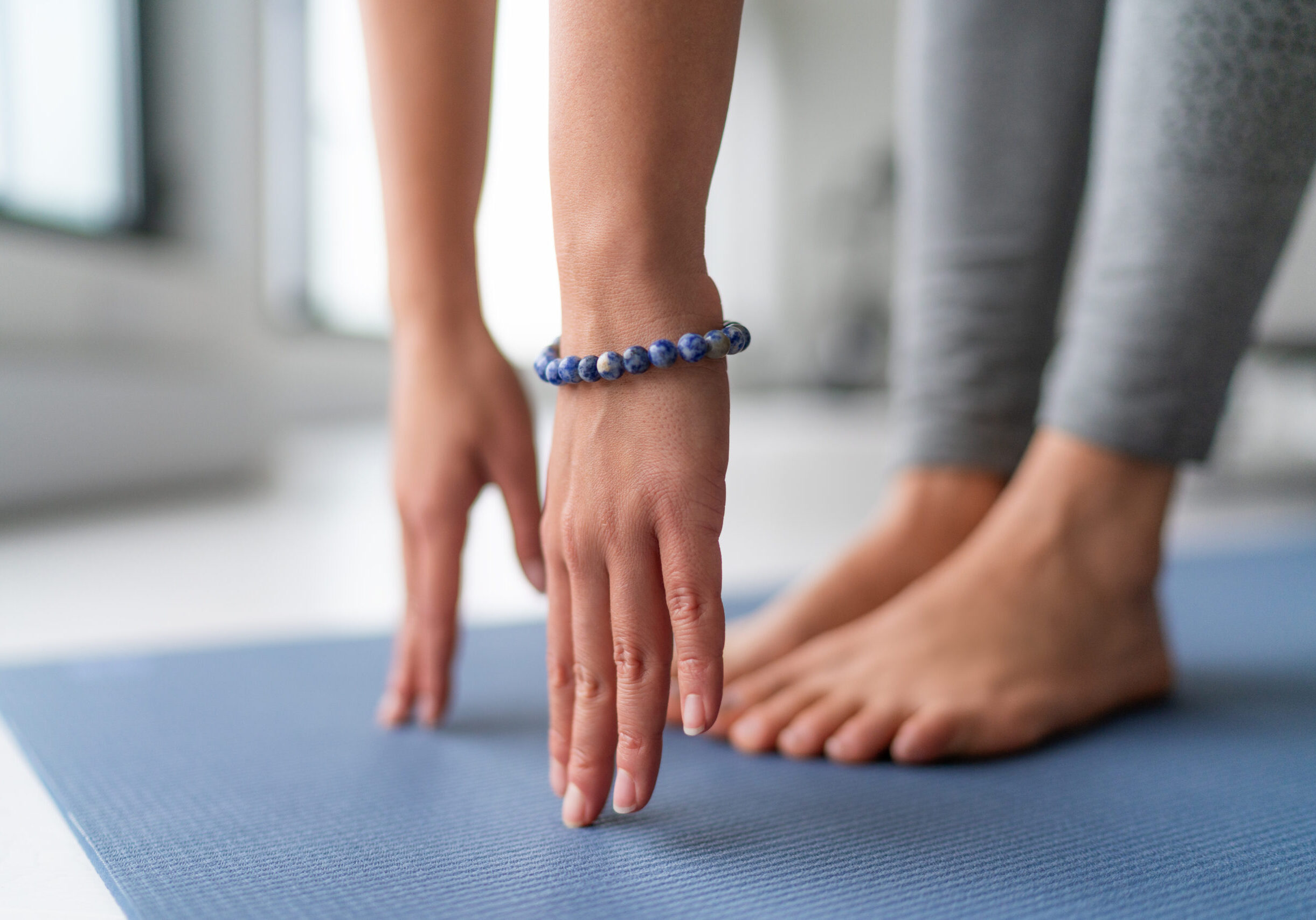 Physical and therapeutic exercise
This is showing the client a wide range of exercises within the session for helping to relax areas, increase range of movement or to help strengthen. The client can then perform these within the session at the reps selected by the practitioner, with adjustments able to be made and corrections so that the client can then understand them properly and take them home to keep practicing.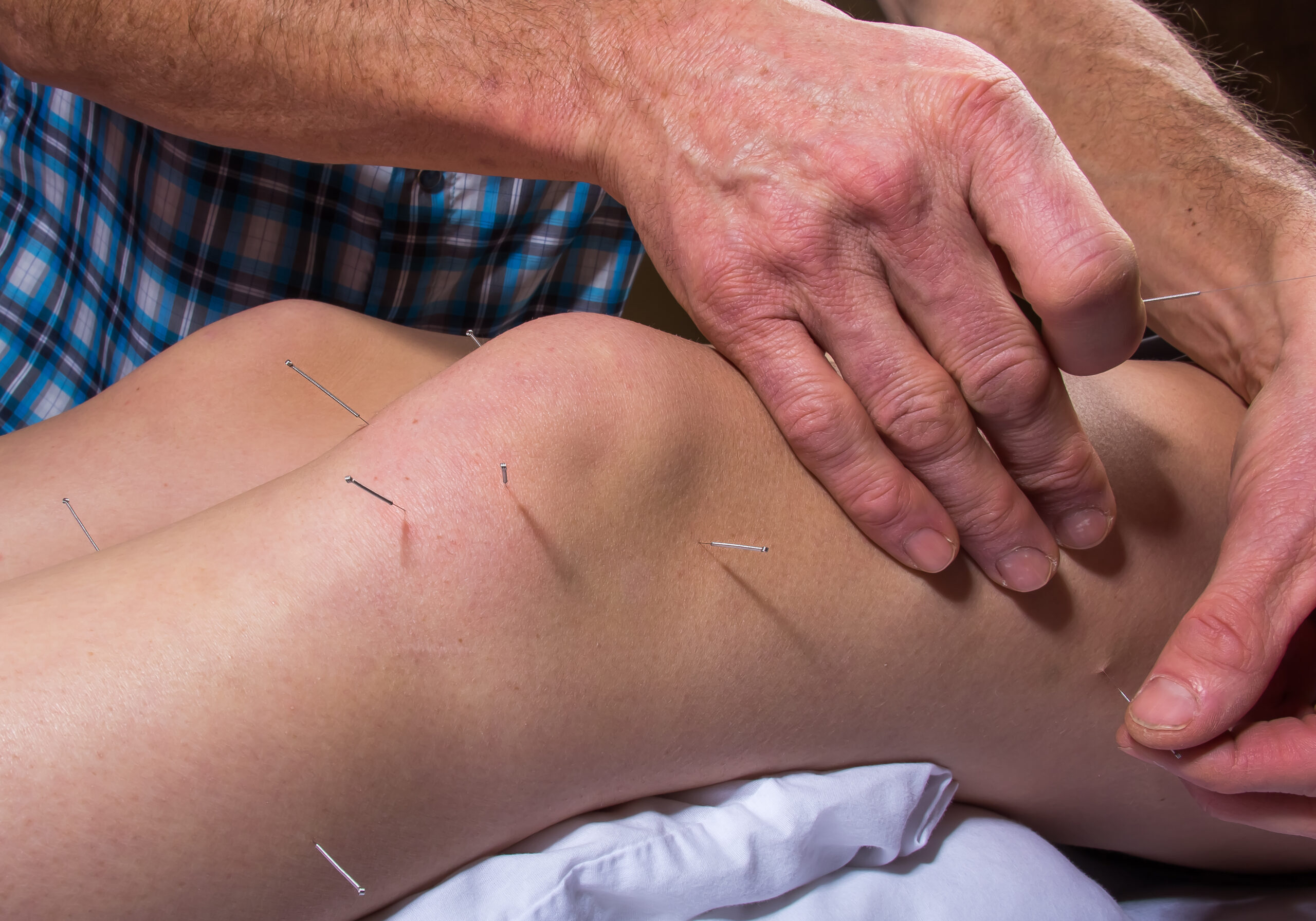 Dry Needling
This is the use of fine acupuncture needles used on various trigger points and acupuncture points to help stimulate or relax the area while massage is used around it. The needles can be left in from any time length from a minute to 20 minutes or maybe longer depending on the responses. Our practitioner also has a full degree in BSc Acupuncture, so can draw from both areas within the treatment to gain the best techniques possible for this.
More ways to help with your illness and injury rehabilitation
Below are more services that are included as a part of the illness and Injury rehabilitation program.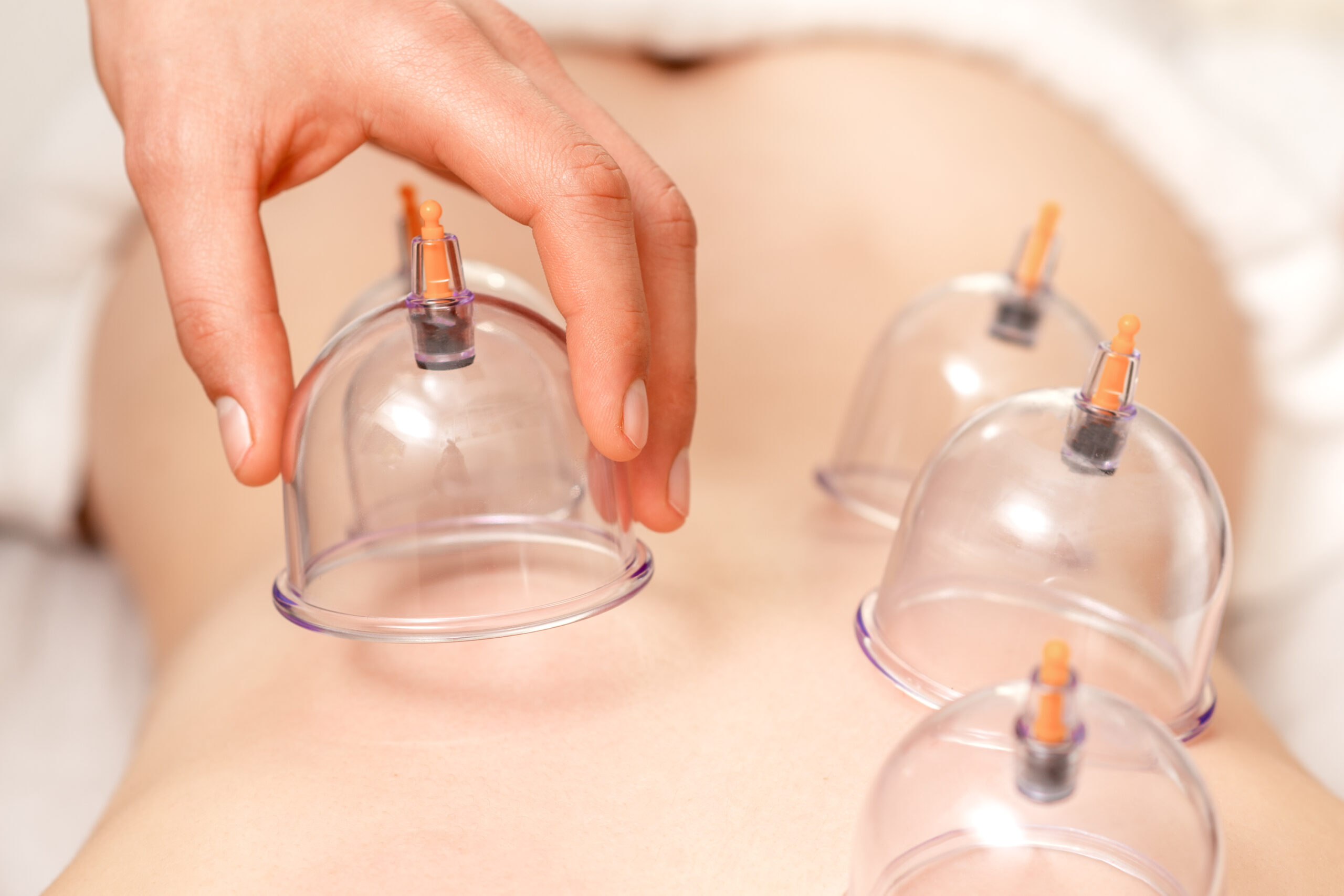 Dry Cupping
This is the application of suction cups either with a pump or silicone cup on areas stationary or moving on specific areas. The amin benefit is that circulation is increased to the areas where the cups are placed meaning that the nutrient content to the area can be increased. At the same time, the tissue of the fascia and muscles are released creating more space within them, to allow lactic acid, scar tissue or trapped blood to be moved out. This brings us onto the next part in which the cupping marks are not bruises but may look like it. It is just blood that has been trapped in the tissue below and going unoxygenated coming to the surface, with some areas marking fast however some could have a cup on for over half an hour and no mark appearing which supports the idea it isn't a bruise.
Myofascial Blading
A technique that is very similar to the TCM technique Gua sha and uses a smooth bladed Perspex or jade stone to help mobilise the soft tissue helping to release the fascia that runs around the body. This is a lubricant of the body and when their body has an injury or damaged through surgery, which can cause changes to the muscular skeletal system so releasing these can help with recovery. The techniques are used to break down this build-up of scar tissue both internally and externally, so that the pains this is causing may get reduced. Other benefits may be increased flexibility, improvement to balance and posture.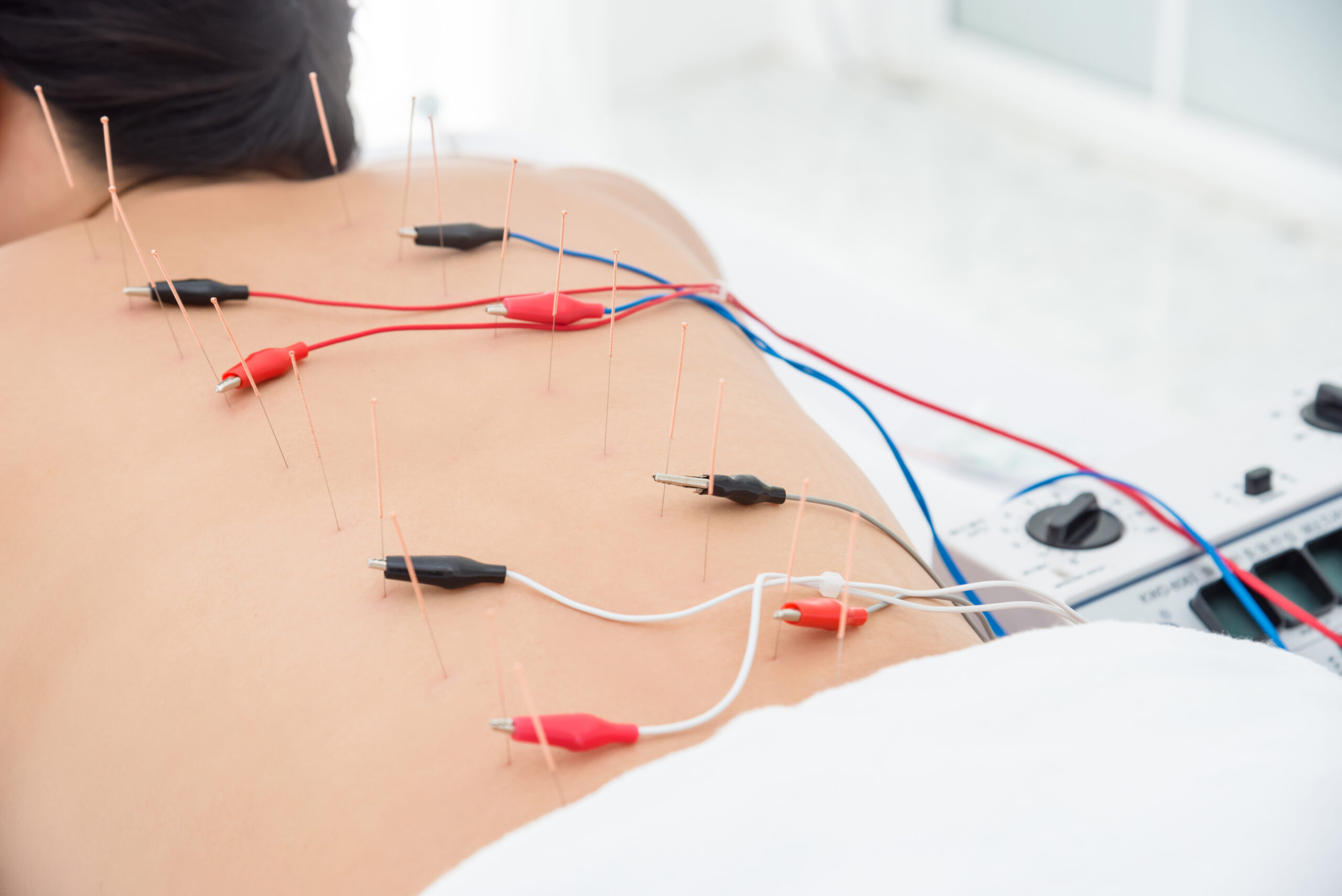 Electro Acupunuture
This is the use of a low level electrical current between acupuncture needles that have been placed onto the body with an electric current running through them. Like a tens machine that you may use at home but able to be more accurate on location. Electro acupuncture is used for deeper work as it has a wider therapeutic range for specific cases. Utilising electromagnetic power and body's natural ionic flow to manipulate muscle and nerve pathways. The electricity also causes the needles to vibrate  which also increases the impact on the muscle rehabilitation. This has the impact of not only working the impacted area but some of the surrounding tissues and muscles are also helped too here. This can allow for a deeper treatment for when other methods aren't working.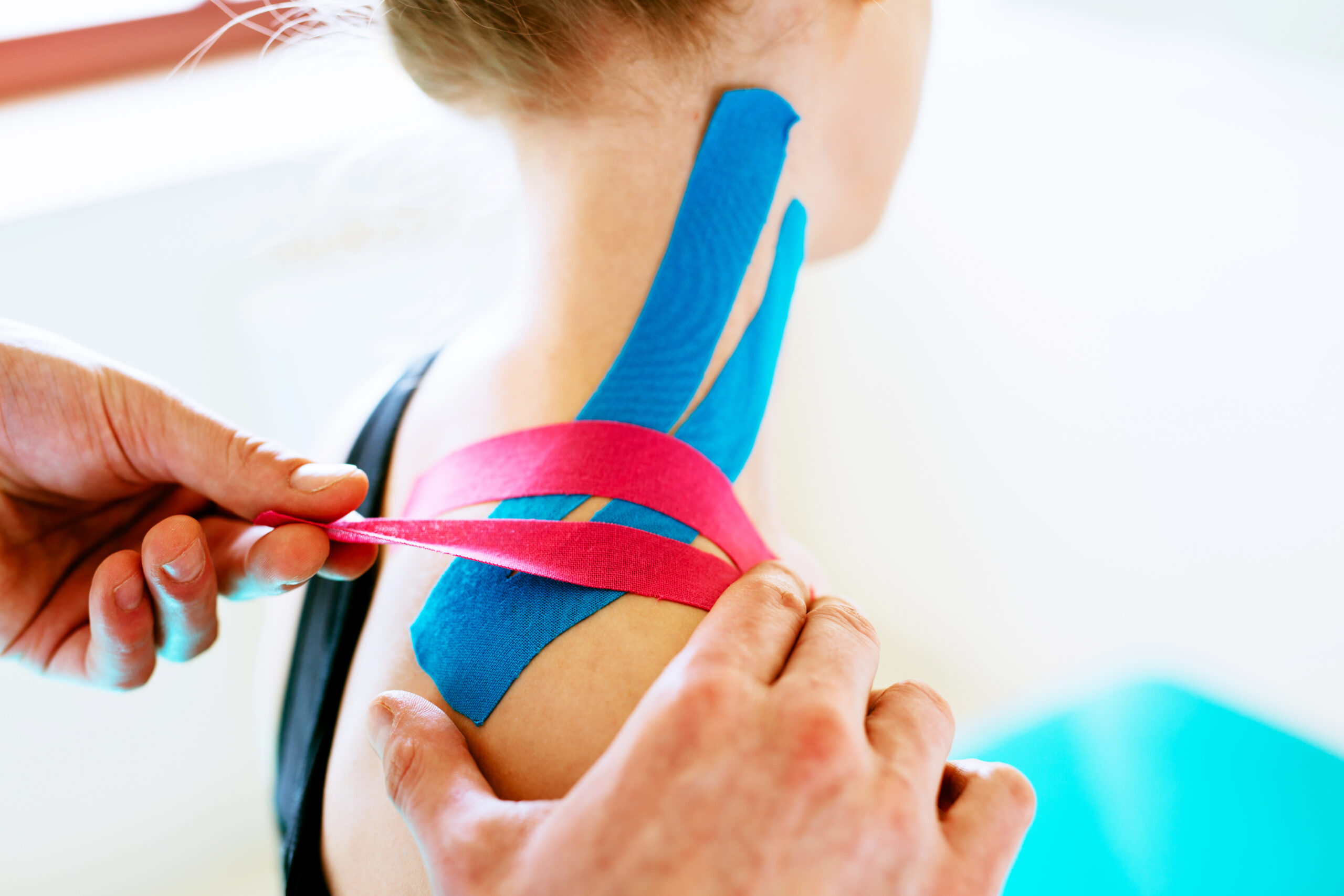 Kinesiology Taping
Here special taping that is normally cotton and is a stretching and breathable material. It is added to injured areas by a trained practitioner to help reduce pain and gives support to the injured area while allowing the increase of blood and lymphatic fluid flowing into the muscles beneath it so that swelling and inflammation can reduce. This also can help support and reduce further injuries while the areas is being repaired.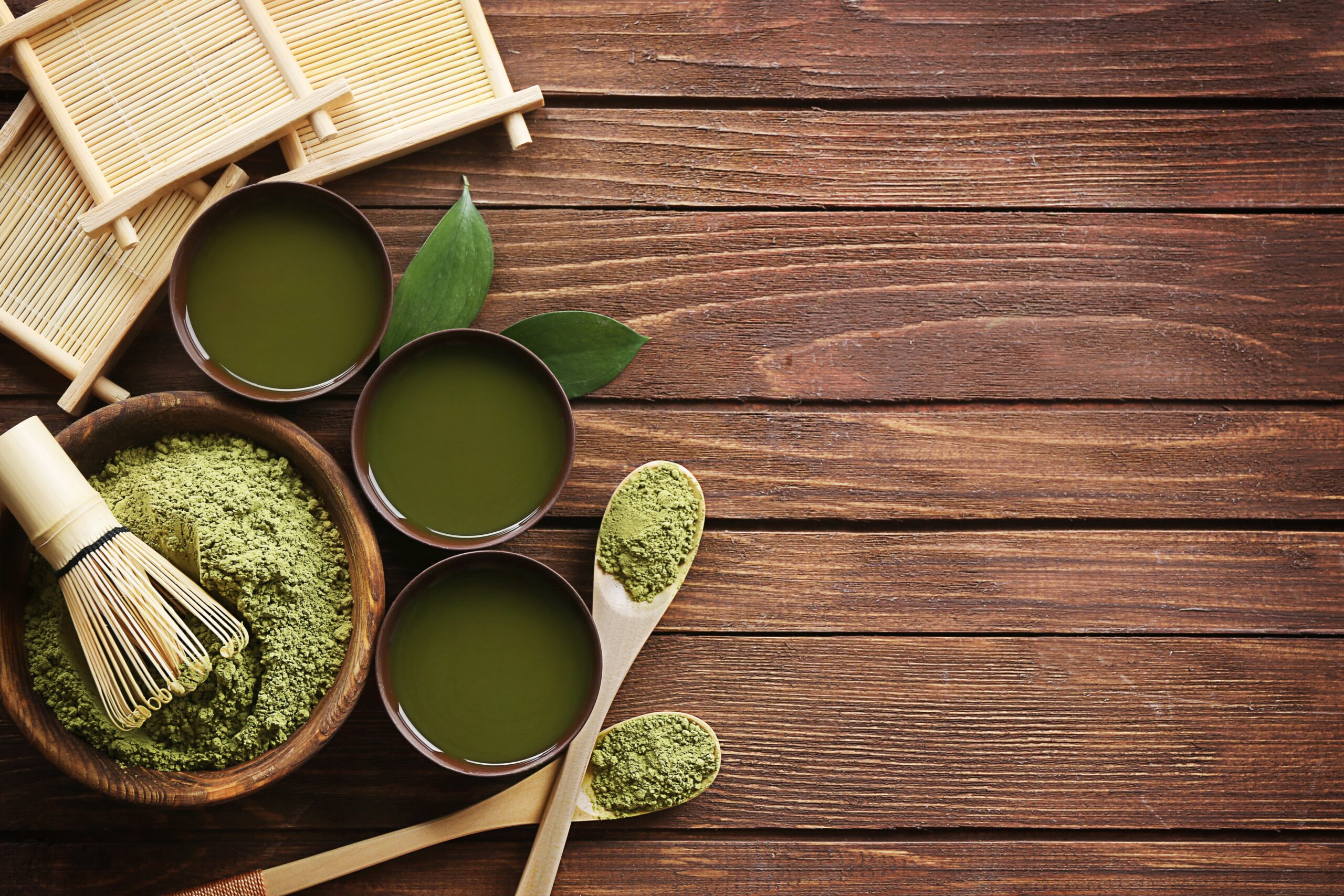 Herbal Supplementation
If there is evidence of ligament damage or deep fatigue within the body, then you'll be invited to chat with our herbalist and if your case can benefit from natural supplementation, he will prescribe you a bespoke range of herbal medicines to take during the recovery process. In some cases, the Herbalist may sit in on your consultation to gauge if herbal supplementation is right for you.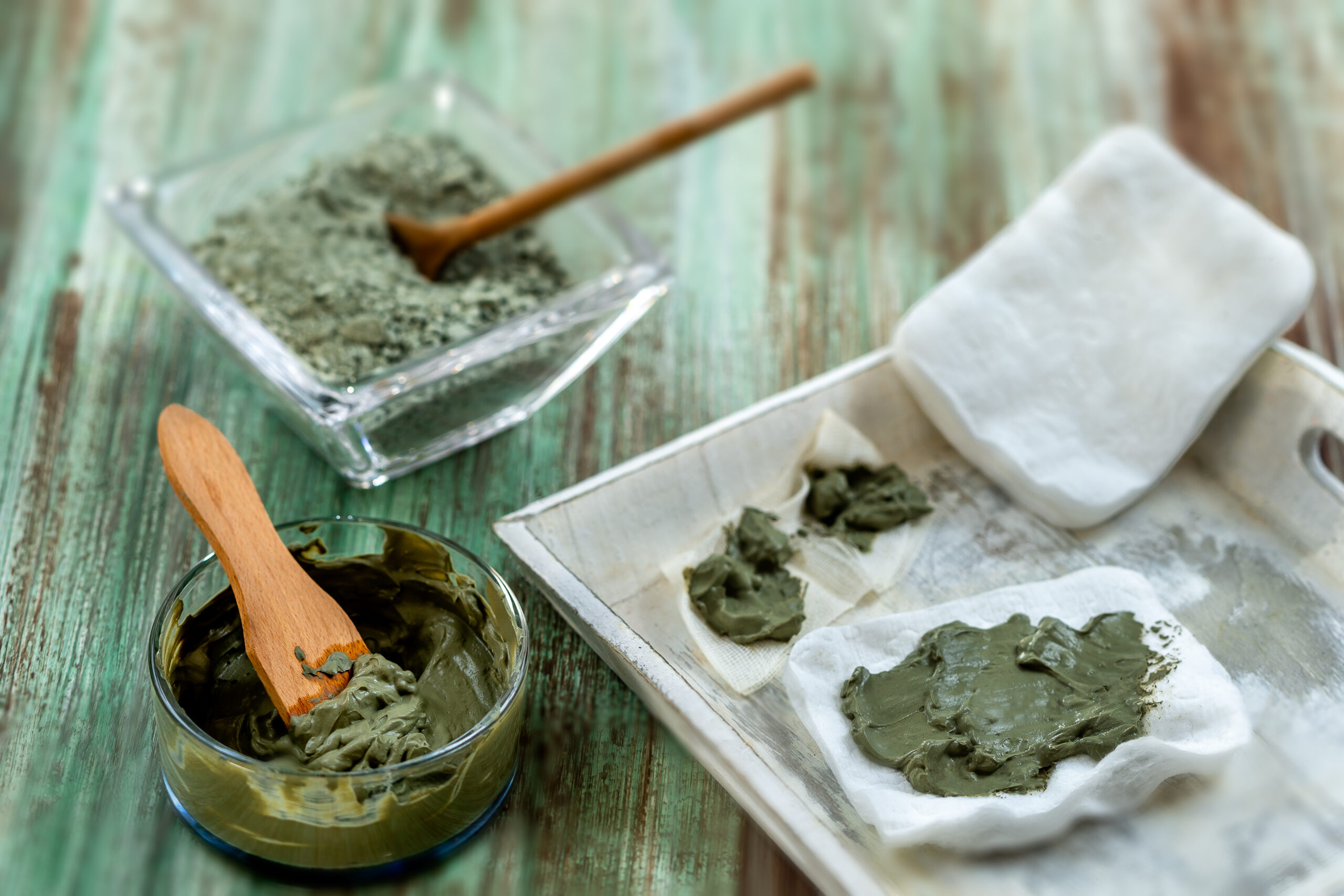 Poultice Therapy
Our poultice therapy is unique and can be used alongside massage for the relieving of tension within the muscular skeletal system. The poultices are a special blend of herbal oils with a plant passed powder that forms a hot and soothing gel that is placed on the affected area of the body. This session takes around 75mins due to the preparation and consultation time.
All of our service levels include
Every client will be assessed before any treatment will begin. We even assess if a diagnosis is present. This allows for the practitioner to get to know you and your needs.
All of the services on this page may be used when deciding on the best method to aid in your rehabilitation.
All clients will have a treatment plan that will be discussed with you throughout the assessment and treatment process.
No matter what your body shape fitness level you will be given the chance to create a bespoke regime to aid in your injury and illness rehabilitation.
Sometimes you might have questions between visits. Our dedicated team will answer any of your queries as a part of this service.
Sometimes the way we live can hinder our rehabilitation. Our therapists will gladly help you with suggestions on how changing the small things can gave a big impact on your recovery.